Overview
*Entry to the Expo on Friday, 2 December and/or Saturday, 3 December is FREE*! Registration not required (Entry to conference sessions not permitted). Thursday evening is open to registered 3-day delegates only.
The AGDC Expo will be held within the Atrium at Federation Square. The Atrium is an open public space that draws in thousands of visitors [overseas and local] each day. Federation Square offers unprecedented high levels of exposure for both trade and retail AGDC exhibitors.
AGDC 2005 exhibitors include (in alphabetical order):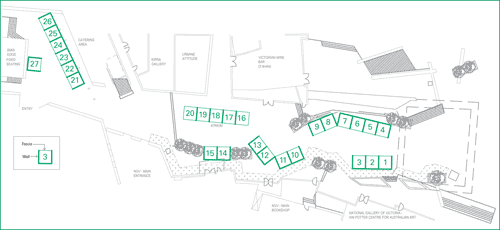 Click here to view photos from the AGDC 2004 Expo.
Click here to view a list of AGDC 2004 Exhibitors.